Outdoor Outlet's Alhambra, CA store is currently closed for relocation. We will be opening a new southern CA location soon.
Come Visit our retail store in Upstate New York!

Outdoor Outlet - Great Sacandaga Lake, NY
July 2011 marked the Grand Opening of our Outdoor Outlet retail store in Mayfield, NY! We are located on Route 30 just south of Northville, on the Great Sacandaga Lake.

We are very excited to bring our great deals on quality outdoor equipment to the Upstate New York area! Come in and check out our in-store specials not available online, and test out the products before you make your purchase. Our friendly staff is available to help you choose the best products for your outdoor needs.

We will constantly be stocking this store with new brands and products so keep coming back to shop the latest deals!
Store Address
Outdoor Outlet
933 State Hwy 30
Mayfield, NY 12117 (Just south of Northville on the Great Sacandaga Lake)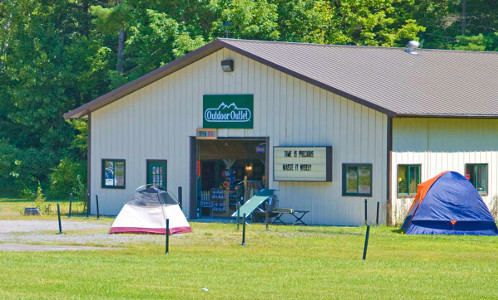 Map & Directions